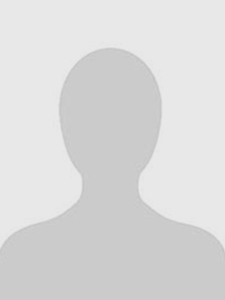 Dr. Kinsel and his wife moved to Lake County in 2004. He graduated from the UOP School of Dentistry in 1998 and enjoys being able to practice dentistry in a place with a real sense of community and rural beauty. Dr. Kinsel's focus is on helping his patients preserve and enhance their natural smiles. He takes pride in helping his patients achieve their goals by offering several treatment options, allowing each individual to make choices they are comfortable with.
Outside the walls of our office, Dr. Kinsel pursues 50 hours of continuing education courses each year and serves on the medical staff at St. Helena Hospital in Clearlake. He is married to his wife, Melissa, and together they have two daughters and one son. When he is not caring for patients, you can find Dr. Kinsel building saltwater reef tanks, golfing, skiing and hiking.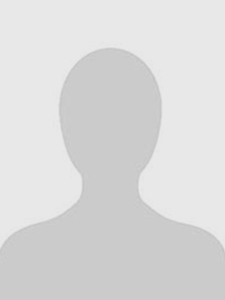 Dr. Onea received his Doctor of Dental Surgery degree from the University of Pacific San Francisco and completed a three-year post-doctoral periodontal program at the University of Oklahoma Health Sciences Center, where he received a Master of Science degree in periodontics. His educational background also includes pre-doctoral studies completed at California State University, Hayward, where he received a Bachelor of Science in general biology and, prior to that, a biology teaching degree from Romania.
He is a member of the American Academy of Periodontology, American Board of Periodontology, California Periodontal Society, American Dental Association®, California Dental Association and Sacramento Dental Society.
Dr. Onea's knowledge and experience in the field of periodontics were tested and endorsed by the American Board of Periodontology, of which he is a diplomate, a significant accomplishment for a periodontist. He is a provider of continuing education courses for dentists and serves as a Dental Board of California examiner for conscious sedation licenses.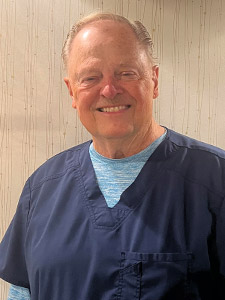 Dr. Tim Stegelvik, DDS, is a highly respected dentist with a passion for providing quality, gentle dental care to the community. He earned his dental degree from the prestigious University of California at San Francisco, where he also completed his undergraduate studies in biology and dental science. Dr. Stegelvik's commitment to staying up-to-date with the latest advancements in dentistry is evident in his continuous education, investing 50 hours every two years to ensure he stays at the forefront of his field.
With a specialization in oral surgery from the renowned San Francisco General Hospital, Dr. Stegelvik is able to offer advanced procedures to his patients. He is a proud member of the American Dental Association (ADA) and the Redwood Dental Society, which demonstrates his dedication to professional excellence and staying connected with his peers in the dental community.
Dr. Stegelvik's expertise in Orthodontics, obtained from the United States Dental Institute, further solidifies his commitment to providing comprehensive dental care to his patients. With over three years of practicing in the area, Dr. Stegelvik has built a strong reputation for his exceptional skills and personalized approach.
Outside of the office, Dr. Stegelvik cherishes his 51-year marriage to his wife Carolyn. Together, they enjoy engaging in various hobbies such as golfing, hiking, and even flying.
Ian van Zyl, DDS, MS, PROS
Dr. Ian P. Van Zyl has an impressive educational background, graduating from King's College in London in 1985, the University of Michigan in 1992 and the University of Detroit – Mercy in 1997. He has received a master's degree in prosthodontics he uses to hold his ACLS and has been a recipient of the Harkness Fellowship (the equivalent to a Rhodes Scholarship) and a Fulbright award. He has been practicing in the area for 24 years and continues to further his education by reading books and journals, pursuing courses and attending the Pacific Coast Prosthodontic Society meetings every June. He loves what he does and enjoys talking with patients.
His father is a Rhodes scholar and nuclear physicist, and his mother has earned a Master of Arts and MD. Dr. Van Zyl loves what he does and enjoys talking with patients. And when he is not in the office, he enjoys hiking, doing yoga, cooking, traveling and relaxing with a nice massage.