Our dentists in Clearlake, California, can provide patients with gentle, advanced care with the aid of our dental team. We strive to help Clear Lake Dental & Associates run efficiently and to give patients confident, healthy smiles. Take a look at the biographies below if you want to learn more about our friendly, welcoming dental team and give us a call at 707-994-9414 to schedule an appointment with Dr. James Kinsel and our associates.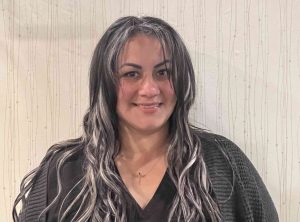 Nicole Lopez
Office Manager/Registered Dental Assistant
Nicole started working at our office in June 1998. She always treats our patients with respect and works hard to understand the needs of our doctors, staff and patients. She enjoys how family-oriented the office is and the ethical and practical professionalism shown by the doctors and the staff.
She is married with a blended family of six grown children and five grandchildren with two on the way. In her free time, you can find Nicole refinishing furniture.
Izabella Mullings
Dental Assistant
Izabella joined us in November 2021 and enjoys taking care of our patients to make them feel confident about their smile. She contributes to the success of our office by helping and directing our doctors with everything they need. She is also very grateful for her mom who has had a huge impact on her career and was the one who got her into dentistry.
In her spare time, she likes exploring different places with her dogs and making them happy.
Check back soon to meet Jessica!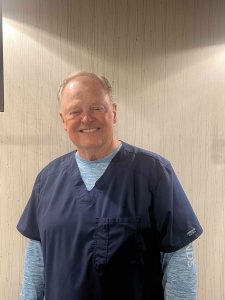 Check back soon to meet Timothy!
Shondra started working at our office in August 2013. She studied business management and accounting for her education and does a wonderful job arranging payment and treatment plans for each patient to help improve one smile at a time. To Shondra, great things in business are never accomplished by one person, we are a team and all of us work very well together. She is blessed with everything she needs, works hard towards everything she wants and is appreciative for all she has.
Shondra is proud mother of two beautiful children: a 10-year-old son and a 9-year-old daughter. She also manages two little league teams and loves football (49ers fan) and baseball (Giants SF).
Dr. James Kinsel received his dental degree in 1998 from the University of the Pacific School of Dentistry. He is a member of the American Dental Association® and California Dental Association and is a part of the board of directors with the Redwood Empire Dental School. He has been practicing in Clearlake, California, for 20 years with the goal of providing quality dental services while promoting good health and great smiles.
Maria Galvez Medina
Dental Assistant
Maria is a graduate of Santa Rosa Junior College, and she joined us in 2018. She is very productive and loves being able to help patients and her coworkers. Outside the office, you can find Maria spending time with family and making art.
Ashley Gleed
Appointment Coordinator/Dental Assistant
Ashley has always had the desire to work in the dental field but felt it was important that the office had a great environment. She joined our team in 2017 and Dr. Kinsel and the patients made her feel right at home. She ensures that every patient is efficiently and properly scheduled to keep everything running smoothly and create a good experience for our patients. She also helps them figure out the next steps during their treatment if they have any doubts or questions.
In her free time, Ashley likes to travel, socialize with friends and family, attend concerts and be at home with her cat, Binx.
Nico
Emotional Support Beagle
Nico joined us in January 2022 when he was only 8 weeks old. His owner is Nicole, and his brother is Jasper, Dr. Kinsel's beagle. He enjoys all the new friends he meets at the office and the snacks they bring. He also loves giving kisses and snuggles on demand. And when he is not making patients happy, you can find Nico sleeping, howling and snacking.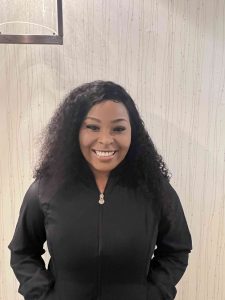 Check back soon to meet Tymeka!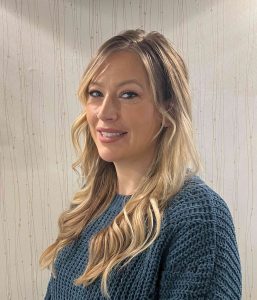 Check back soon to meet Krista!
Check back soon to meet Gina!
Jasper
Emotional Support Beagle
Jasper is Dr. Kinsel's beagle and the brother to Nico. He loves competing for attention from the patients and enjoying the snacks they give him and his brother.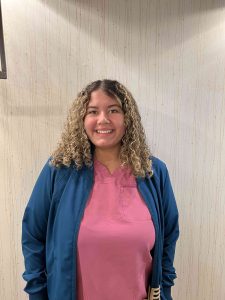 Ariel Lopez
Appointment Coordinator/Dental Assistant
Ariel joined us in August 2020 and shows up every day ready to work with a big smile on her face. Her favorite part of working at the practice is the relationship she is able to form with our patients and the community. She is an expecting mother of one and enjoys reading and working on her farm with her horses and pigs.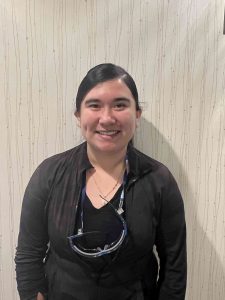 Alyssa Lopez
Hygiene Assistant
Alyssa started working at our office on September 1, 2022. She loves learning new things and does a wonderful job keeping up with the instruments we use, cleaning rooms and helping out the team when needed.
Ericka Lennon
Appointment Coordinator/Dental Assistant
Ericka has been a part of our team since 2006. She has completed several years of continuing education certifications, including CPR and is licensed in digital X-rays. She enjoys the caring and family-oriented team she works with every day. Ericka contributes to the success of our practice by helping put our patients at ease and building great patient relationships. She is loyal to our office and is cross trained to help out either in the front office or back office at any time. Her list of responsibilities include:
Greeting customers in a professional manner and facilitating check-in and check out processes as appropriate.
Managing the reception area by responding to telephone calls and scanning identification information.
Answering phone calls to schedule and confirm appointments.
Sanitizing equipment.
Establishing accurate accounts for each guest upon check-in according to their requirements and ensures guest paperwork or documentation was filed appropriately.

She is an identical twin and a mother of a beautiful little 7-year-old daughter who is the apple of her eye. And when she is not caring for patients, you can find Ericka reading, cooking and playing with her daughter.